This post brought to you by Private Selection. All opinions are 100% mine.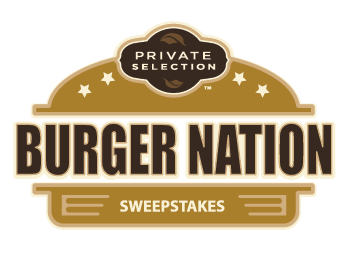 I am a Cincinnati transplant. My husband is from the Cincinnati Metro area, to say that it has its quirks, is a bit of an understatement for this southern KY girl. I first visited Cincinnati in college and Nathan introduced me to Cincinnati chili. What is Cincinnati chili?? How was it really different than the normal chili I had grown up eating my whole life? I mean, Nathan would go on and on and on about it. So he took me out to a local restaurant here, and I was hooked. It was unlike any chili I had ever had, and then he told me there was cinnamon and chocolate….what? Having been in the Cincinnati area for over 9 years now, I have created what I believe to be a near perfect spice recipe that really captures the Cincinnati chili taste!
Well we are getting into summer, and while you can really have chili all year around, I tend to think of it as colder weather type of meal. So as the weather warms, how do I get my fix? As I was sitting here thinking about it, something dawned on me, why couldn't I use the spices in Cincy Chili as a rub for burgers!? So, I heated the grill, and mixed the spices together, patted out the burgers and applied the rub. Now it was ready to go! My favorite meat to put on the grill for burger is 80/20 and the best kind in my opinion out there the Private Selection® Angus ground beef. It has been consistently the freshest beef I have been able to find at any grocery store.
If you haven't heard of Private Selection® it's a premium private-label brand available exclusively at the Kroger Family of Stores and affiliated stores, including Baker's, City Market, Dillons, Fry's, Gerbes, Pay Less, QFC, JayC, King Soopers, Owen's, Ralphs, Smith's and Fred Meyer. I buy Private Selection® products all the time. They always deliver fantastic quality for an affordable price.
My favorite Private Selection® bread is Flax and fiber whole wheat bread. Read the label, there are good quality ingredients in there! I also purchase their deli meats, cheeses and let's not forget SPICES!! Another Private Selection® product my family and I enjoy is the Zesty Cilantro Salsa. It's a very good salsa that has somewhat of kick at the end.
After the harsh winter, there is nothing I truly enjoy more than grilling out. It's a great time of family and eating outside soaking up some much needed Vitamin D. So being the good southern girl I am, I have plenty of southern sides to go with the grilled food, potato salad, chips, baked beans and of course Mason Jar sweet tea. One of the newest things I recently found from Private selection was mason jar desserts! What?!?!?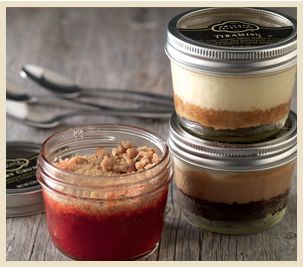 Kroger believes so much in their new desserts that if you upload a delicious burger picture you took recently to Pinterest they will send you a free coupon for a free mason jar desserts! All you have to do is head over and enter the Burger Nation Sweepstakes. You will be able to try one the of the ten flavors, including Cherry Crumble, peanut butter and chocolate brownie, and Salted Carmel Cheesecake.
Does your family enjoy making burgers or grilling out food in your backyard? Are you proud of your creations? If so, you can enter your burger here at http://burgernation.privateselection.com/map/ and show your burger creation off to the world. Plus you have the opportunity to enter to win the beautiful Weber grill Private Selection® is giving away!
As you can see with my photos, I topped my special Cincy burger creation with Private Selection® mild cheddar cheese, and added a delicious Private Selection® Onion bun. Being from Cincinnati, we always top a chili coney with cheddar cheese!! What are some of your local burger creations? Share them with Private Selection® and get your grill on this summer!
Homemade Cincinnati Chili Spice Mix Recipe:
1/4 tsp of allspice
1/4 tsp of cinnamon
1/2tsp of ground red pepper
1/2tsp of slat
1 tsp of cumin
1 tsp of garlic powder
1/2 tbs of chili powder
1 tsp of cocoa
Remember as always to connect to Private Selection®! Like Private Selection® on Facebook and Follow Private Selection® on Pinterest. If you aren't sure where to find Private Selection® products, simply use their Store Locator.
Click here to view the Official Rules for the Burger Nation Sweepstakes.
NO PURCHASE NECESSARY TO ENTER OR WIN. Offered only to legal residents of the 50 U.S. including D.C. (except FL, NY, RI, AK and HI), 18 or older. Void in and to residents of FL, NY, RI, AK and HI, and where prohibited by law. Participants must have a participating Kroger Shopper Card which may be obtained without cost. Begins on or about 9:00 a.m. ET April 28, 2014 and ends on or about 8:59 p.m. ET June 6, 2014. Limit 1 entry per person/Shopper Card account/household per day, across all banners. Limit 30 total Sweepstakes entries per person/Shopper Card account/household during the Promotion Period. For prize details, odds of winning, and limitations, see complete Official Rules.