This post brought to you by PeiWei. All opinions are 100% mine.
In the mood for a quick lunch, or a how about a delicious dinner? Your local Pei Wei has you covered with their lively fast casual dine-in experience as well as their speedy and convenient to-go service.
To celebrate the bold, fresh tastes of fall, Pei Wei® Asian Diner is introducing another great flavor to the popular lettuce wrap line-up – new Sriracha Pineapple Pork Lettuce Wraps. This limited-time offering is available now through December, providing a sweet, spicy and bold complement to Pei Wei's three additional popular lettuce wrap offerings – Traditional Chicken, Thai Chicken and Korean Steak.
Pei Wei® Asian Diner is one of my family's favorite restaurants, so I was excited to have the opportunity to try the Sriracha Pineapple Pork Lettuce Wraps today for lunch! After all, October is National Pork Month, so what a better way to celebrate than trying out this new delicious dish!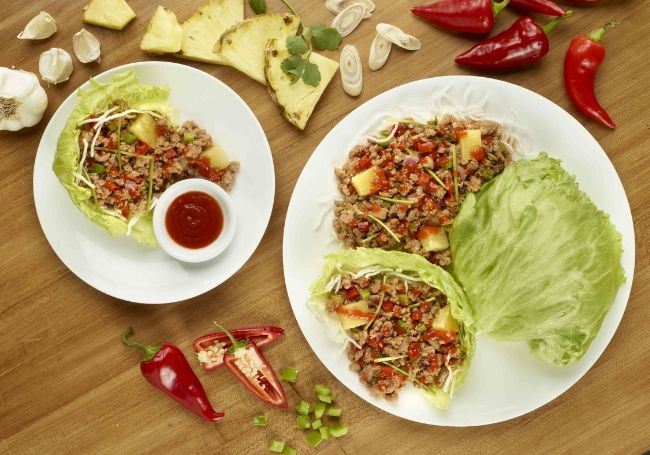 Upon entering, you order at the counter and are given a number to place on your table. Generally, the food is delivered to you within 5-10 minutes. While you wait for your food, you can go get your utensils, condiments and beverages from the dispensers. They also offer free fortune cookies and even fresh orange slices!
Pei Wei offers a menu of fresh, high-quality Asian-inspired cuisine featuring 35 fresh, hand-cut ingredients. They serve freshly prepared, wok'd to order dishes and because all items are made-to-order, guests can customize each dish to their liking. They also offer a wide variety of gluten-free and vegetarian options. (Explore the full Pei Wei Asian Diner menu)
Since I was dining alone today, I only ordered the new Sriracha Pineapple Pork Lettuce Wraps, and they did not disappoint. They are made with all-natural, wok-seared pork and a combination of pineapple, red onions, red and green bell peppers, topped with a kick of Pei Wei's own Sriracha sauce and served with cool, crisp lettuce cups. These were a flavor/texture explosion. I loved them! The spiciness of the Sriracha was perfectly balanced by the sweetness of the pineapple. And the textures of the meat, tender-crisp vegetables, and refreshing lettuce was just perfect.
Priced at just $6.95, Sriracha Pineapple Pork Lettuce Wraps are perfect for a light lunch. Or, try them paired with Pei Wei's Thai Wonton soup, a Vegetable Spring Roll or edamame. They also make a tasty, shareable starter at dinner before one of Pei Wei's signature entrees or noodle bowls.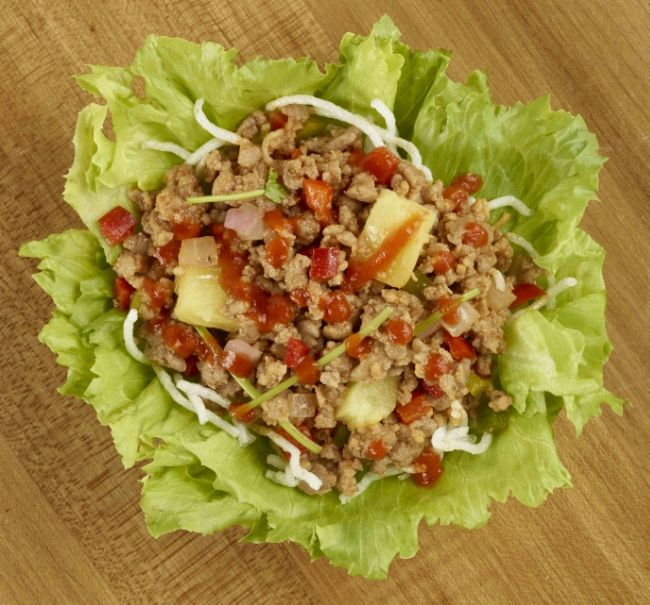 Are you excited to try the new Sriracha Pineapple Pork Lettuce Wraps? If so, be sure to leave us a comment telling us what you thought!
Explore the full Pei Wei Asian Diner menu or Like Pei Wei on Facebook, Follow Pei Wei on Twitter and Follow Pei Wei on Pinterest!!  It's a great way to connect and find out the newest and best offers available!