This post brought to you by Pompeian. All opinions are 100% mine.
Have you tried Pompeian's grapeseed oil? Well, what is grape seed oil? It is made by pressing grapes so it is an abundant by product of wine making. Pompeian Grape seed oil is 100% imported from France, and is great for all types of cooking and other abundant applications, like being a wonderful skin moistuizer. Don't forget about the other fantastic oil products from Pompeian like thier OlivExtra Premium Mediterranean Blend, which has the highest smoke point of the olive oils! Try these delicious light tasting oils!
Pompeian and Hungry Girl are challenging bloggers to change out there vegetable oils and butter with Pompeians Grape Seed oil or OlivExtra Premium Mediterreanean Blend by holding contest.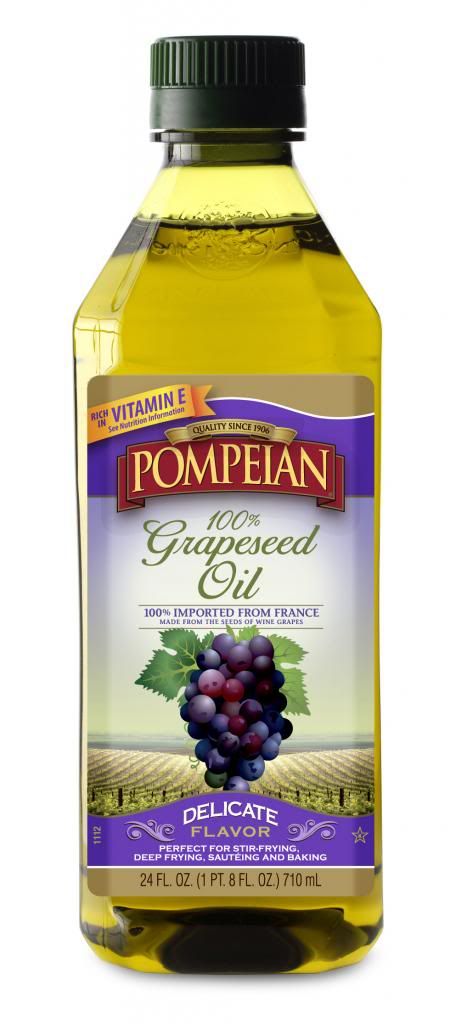 Want to win a trip to BlogHer Food '13 in Austin, TX June 7-8? Here is how to enter, create a recipe with one of the above mentioned oils, post it to your blog with a picture, then submit to the "Pompeian's Time to Change Your Oil App on Facebook. You must enter your recipe link into the Pompeian and Hungry Girl sweepstakes in order for the chance to win an all-expense paid trip to BlogHer Food '13! Remember you can comment on our post about why you would want to win this contest!!
Click here to visit Pompeian Olive Oil Facebook page.
Here is a delicious Smoky Fried Chickpeas recipe for some inspiration.